Reading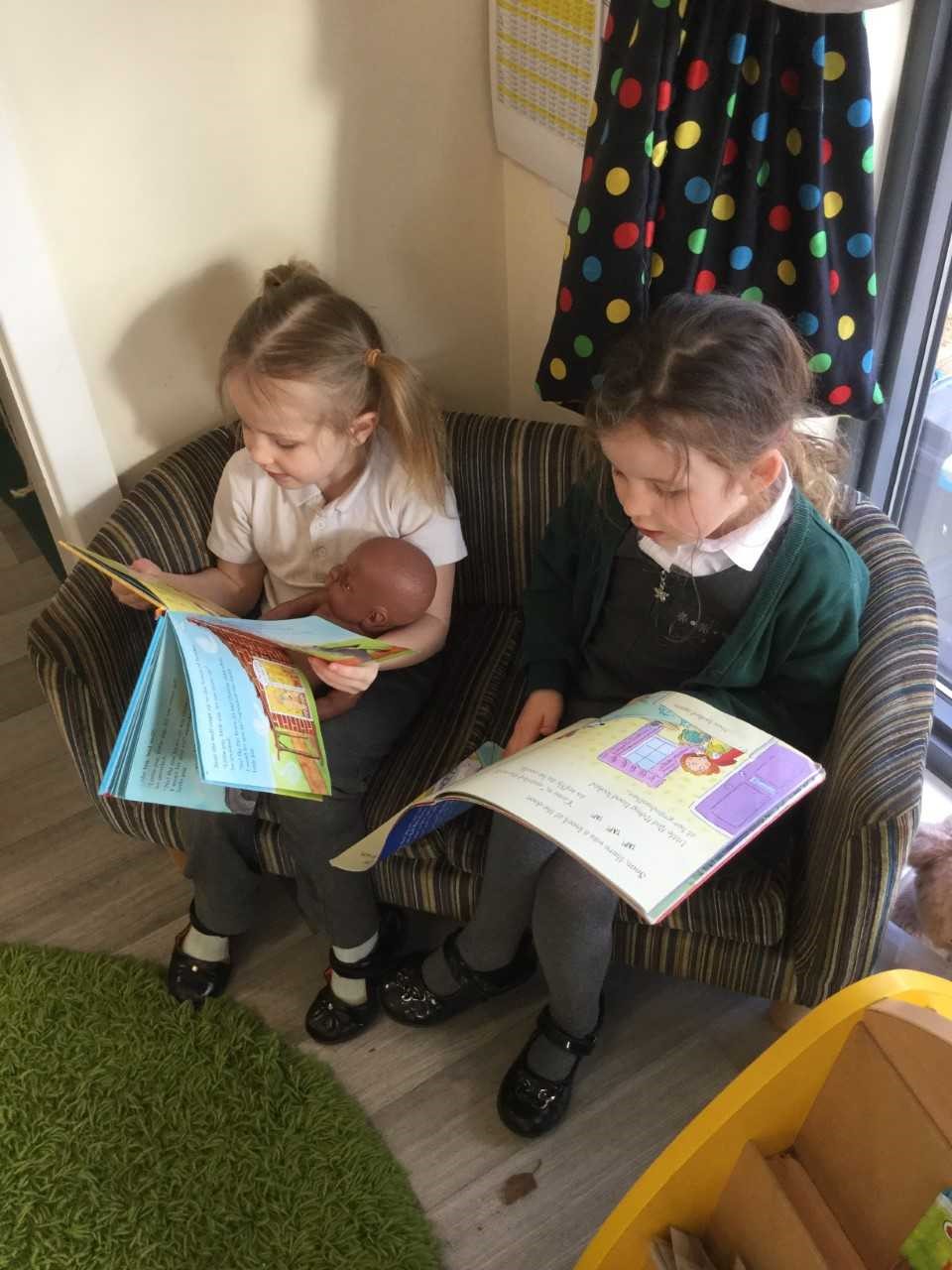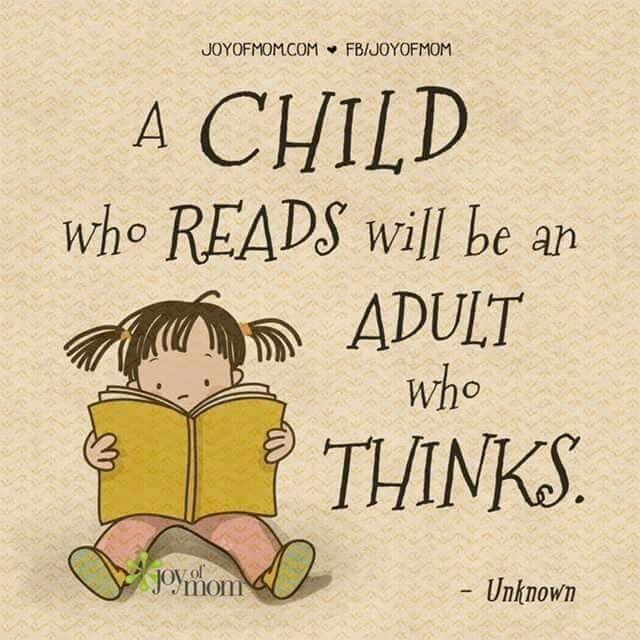 Phonics is important for children to become effective readers, but it is not an end in itself. Our children are taught phonics as part of a language rich curriculum, so that they develop their wider reading skills at the same time. Research shows that when phonics is taught in a structured way and regularly - starting with the easiest sounds, progressing through to the most complex - it's the most effective way of teaching young children to read, alongside instilling a 'love for books'. It's particularly helpful for children aged 5–7.
Home Readers
Our classes use a wide range of reading schemes and non-scheme books, colour coded into ability bands using the Book Band system, to teach and support reading. To support their reading at home children, will bring home a book which matches their phonic ability chosen by the teacher as well as a book which each child chooses themselves from the book band level they are reading- children are able to change this independently when they are ready through the week. We really encourage dialogue between home and school so please complete the reading diary with your child each week.
We hold Reading Workshops for parents in the Autumn term to support reading at home and operate an open door policy to speak with your child's class teacher.
Reading for Pleasure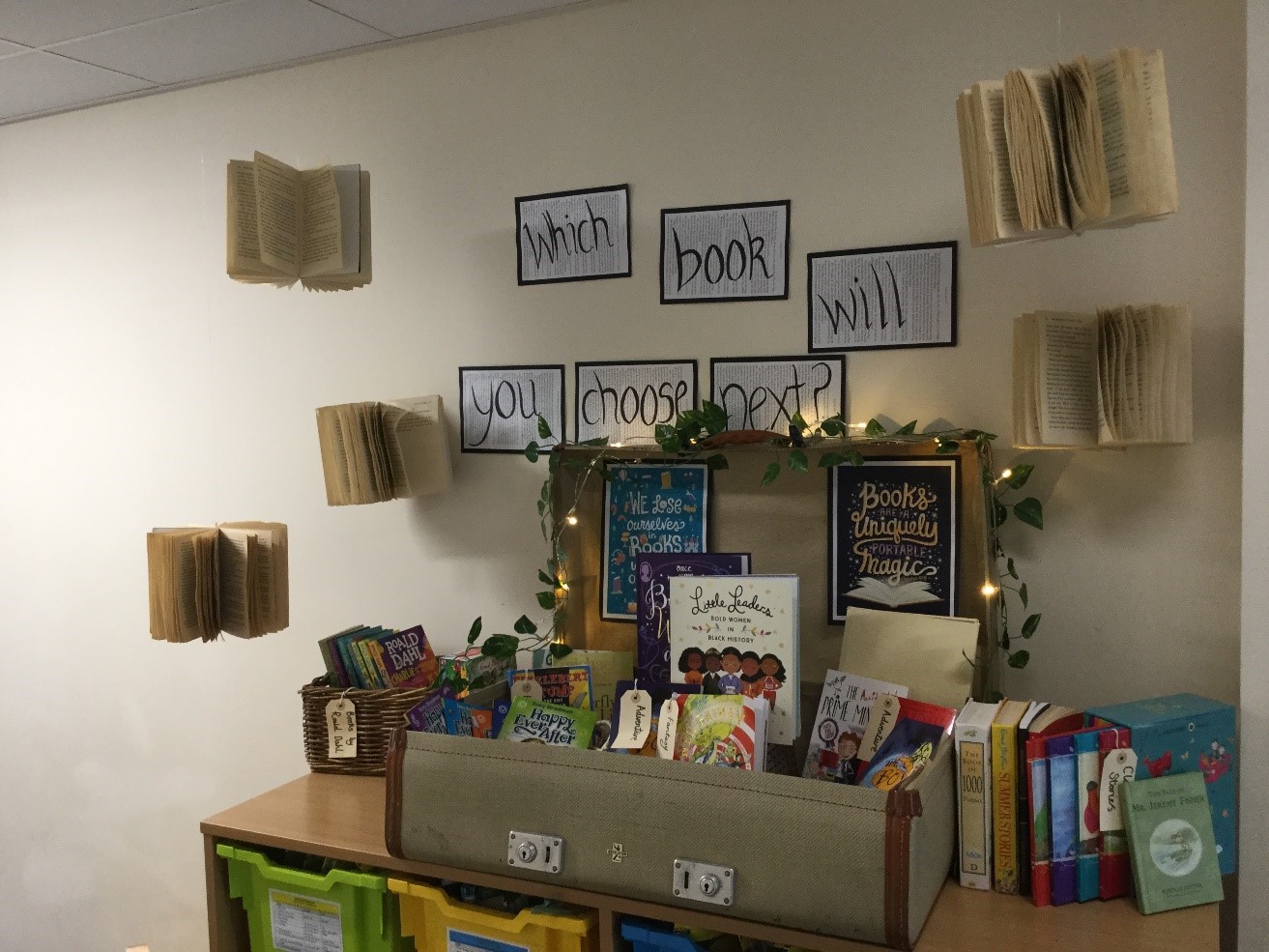 Another aspect of instilling a 'love' of reading is for them to be read to. We are selection of books that children can vote to read as a class novel. Time is spent each day, where the adult reads to the children for them to enjoy, and hear excellent models of story-telling.
Core Texts in Every Class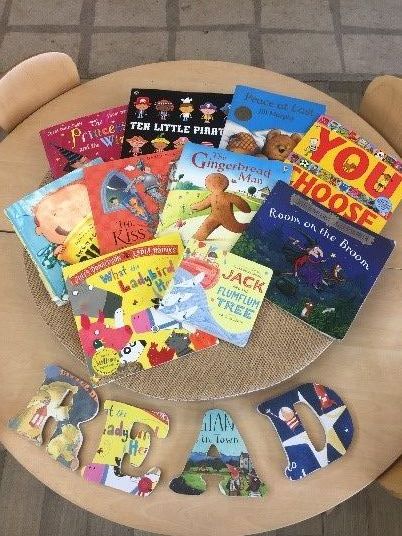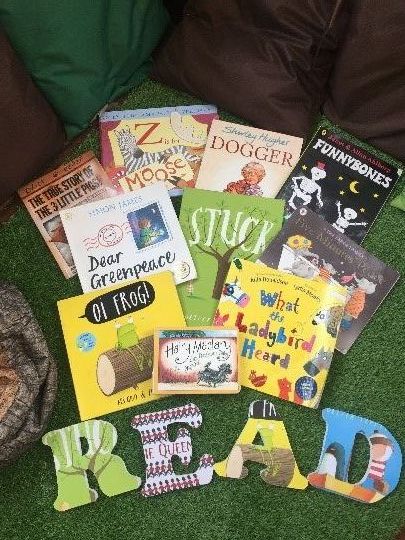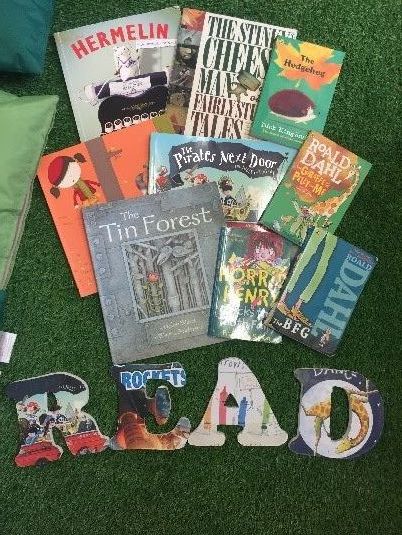 Each class has 6 stories that they will study in depth and use as a stimulus for writing. They will also have 10 stories that they will have read to them regularly over the year, promoting a deep level comprehension of texts. Children are exposed to a really rich variety of texts, both fiction and non-fiction throughout their journey from Nursery to Year 2. These are currently the texts we are enjoying:
Our Reading library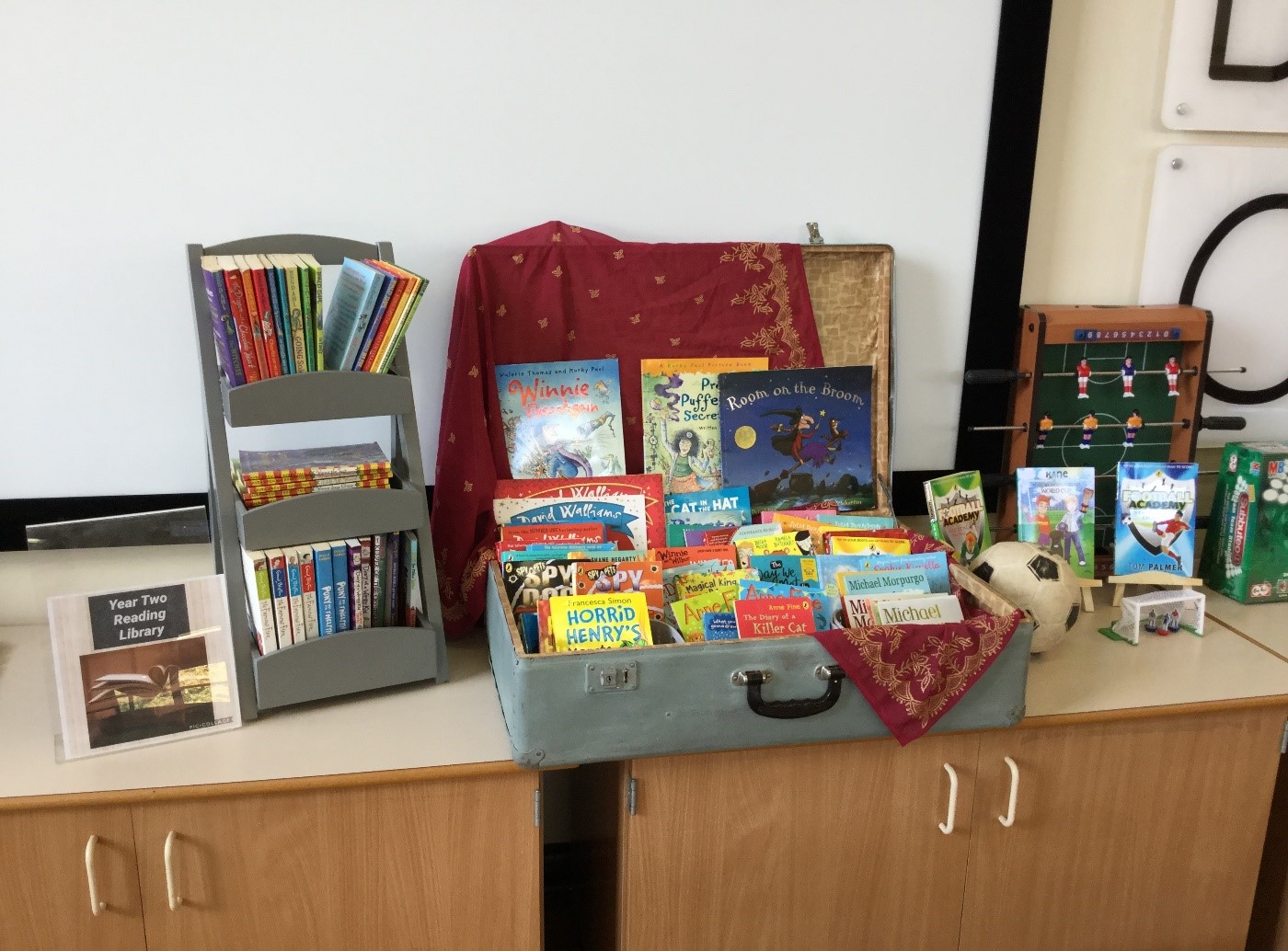 ​
​